---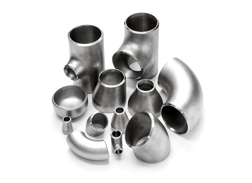 The butt weld fittings are widely used in piping and plumbing systems. It connected to pipes by using butt welding, and are applicable to steel tubes, nonferrous metal pipes, PE pipes and more. The pipe fittings are suitable for use in long pipelines, but not for frequently installed or dismantled pipelines. As an eminent manufacturer of butt welding fittings, we produce in accordance with the ISO, ANSI, JIS, DIN, BS and GB standards.
The industrial pipe fittings are available in a wide variety of materials to suit different requirement. Popular butt weld fittings include pipe elbow, bend, tee, cross, reducer, cap, and lap joint etc.

FOR MORE PIPE FITTING
---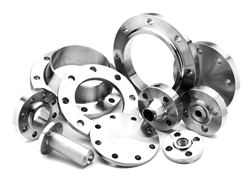 Flange is a rib for attachment to another object, as the flange on the end of a pipe, steam cylinder, etc. Pipes or tubes can be easily assembled or disassembled by using it. In addition to pipes, flanges are fit to many other components such as bellows, wheels and cameras.
Depending on different designs, flanges contain weld neck flange, slip on flange, threaded flange, socket weld flange, orifice flange, blind flange, and more. Classified by raw material, the flange we can offer includes carbon steel flange, alloy steel flange, stainless steel flange, high yield steel flange (Line pipe flange), low-temperature steel flange, etc.
To allow easy interchangeability, flange faces are made to standardized dimensions, typically are Flat Face (FF), Raised Face (RF), Tongue (T), Groove (G), Female (F), Male (M), Ring Joint (RJ). Industrial flanges are used extensively in pipe fittings of all kinds of industrial, commercial and residential applications. It serves include petroleum, natural gas, chemical, shipbuilding, papermaking, and metallurgy etc.

MORE FOR FORGD FLANGES
---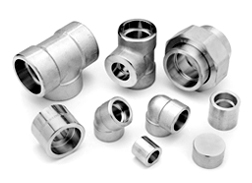 Forging is a metalworking process for shaping metals by exerting external forces on them. Forged fittings are stronger than equivalent machined parts, with exceptional metallurgical strength.
JN provide our customers with a great line of high quality forged fittings, such as welding bosses, socket weld elbow, socket weld tee, socket weld cross, nipple, union joint, threaded fittings and so on. These forged fittings have found countless applications in a variety of industries, including as refineries, steel, construction sites etc. Special designs are available to accommodate your unique applications.

MORE FOR FORGED FITTINGS